A Simple Sunday Meal for a Very Tired Camper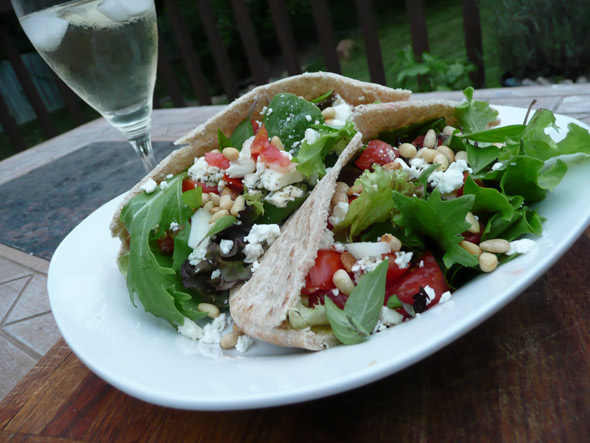 We went camping at a folk festival this weekend. This is something I haven't done in years, so I had forgotten what it's like to live without computers, internet, blogging, twitter, facebook, electricity, hot water … even cell phone coverage was iffy and all our phones worked so hard trying to find a signal they all went dead. We were only there maybe 24 hours, but it feels much longer than that (and at the same time shorter? if that makes any sense), almost like we left the planet or entered a different dimension.
I remembered what it's like to eat cold food out of the cooler, cook sausages and hot dogs on sticks over a hot fire, eat cereal out of a plastic cup, stay up late just talking by the fire, hike in the woods, stare up at the stars, heat water on a campstove for tea–and all of this was set to the beautiful sounds of some amazingly talented musicians singing late late into the night. We could hear them from our campsite. I have no idea how long they kept playing … they were still singing long after we crashed I bet.
We ate good of course …  we had Basil Lime pesto (my friend's version!) over cold bowtie pasta, hummus with corn chips, the kids had hot dogs and the grownups had these lovely chicken sausages on these awesome bakery buns,  chocolate peanut butter muffins, fresh fruit, and one of the vendors was making stone-fired pizzas … and of course we made s'mores. We had fruit and tea, milk stout (my new favorite kind of beer!), water, juice, tea, Pinot Grigio … but no, there weren't any fancy plates. No napkins even.
I saw wildflowers, amazing big oak trees, beautiful puffy white clouds, more stars than you can imagine.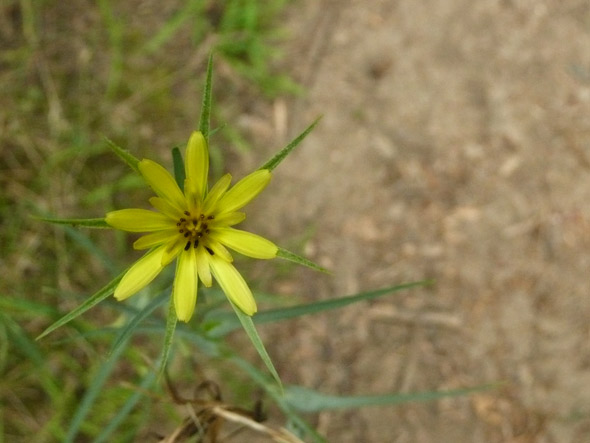 There was a stick bug about 5 inches long … I'd never seen anything like it before! It was crazy, like something you would see only at a zoo.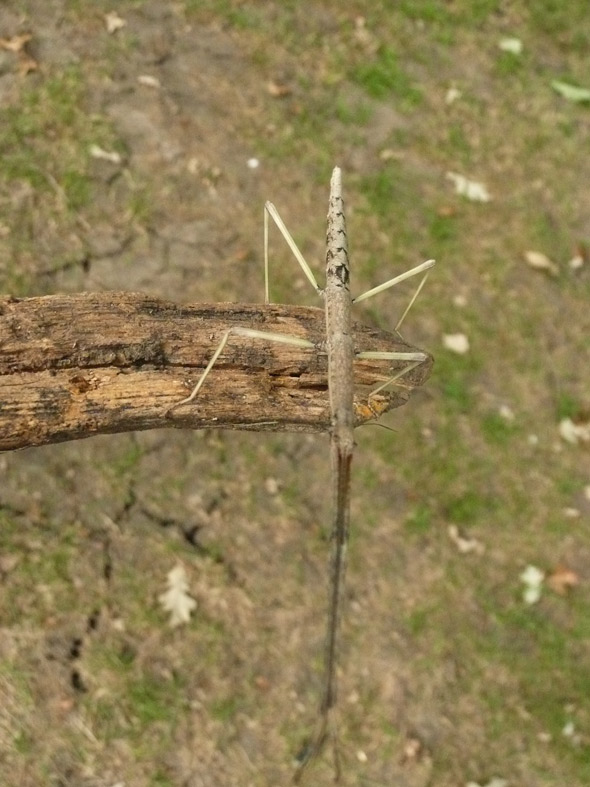 And the forests called to us …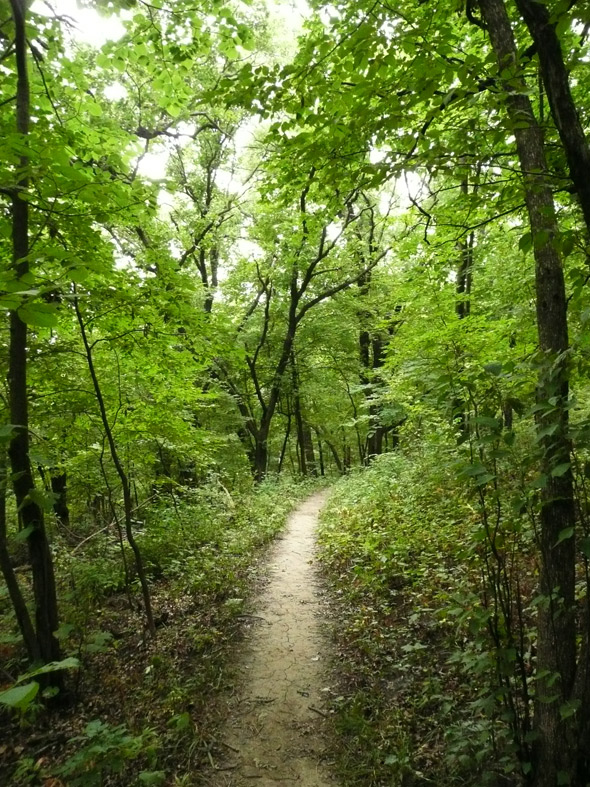 Ah it was lovely! But back to reality.
We managed somehow to get home today around 4 pm. Even though I stayed up most the night, I woke at my normal time this morning, and there was much to do around the house when we got home. I did laundry, dishes, mowed the lawn, went grocery shopping … and all of this while I am dead tired from lack of sleep …
And now I'm hungry. But I have no energy to cook. Yet I want something civilized after the wilderness-eating.
Good thing I thought to pick up some salad greens and pita bread while we were at the grocery store. And I have the first fresh tomato of the season! And some hummus left as well. I was in dire need of something saladicious.
Pita with hummus, mixed greens, goat cheese, feta, tomato & toasted pinons
So here's what you do to make one of these beauties:
Take a whole wheat pita pocket and slice it in half.
Spread the inside with hummus. (I used my basil-iferous hummus.)
Add:

chopped vidalia onions
mixed greens
chopped fresh tomato
tomato-basil feta
toasted pinons (pine nuts)
crumbled goat cheese.

Toss in some fresh basil leaves for good measure.
Have a glass of good white wine on the side.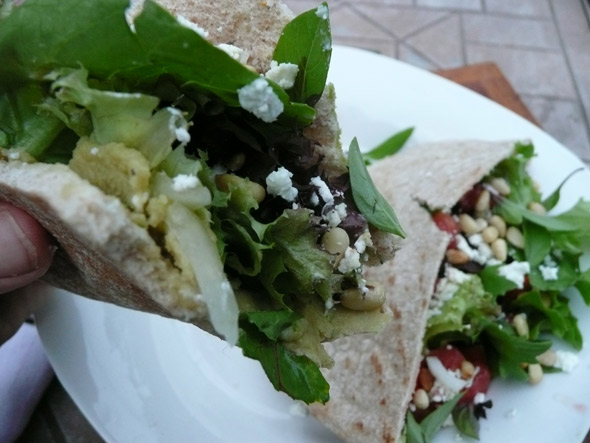 Ah! It's good to be home! 🙂
Nutrition Information:
Assuming you use 1 T. of each type of cheese crumbles, 4 T. of hummus and 1 T. of pine nuts. You can put as many veggies as you want without really affecting the calories. Amazing, over 9 g of fiber plus over 14 grams of protein with only 349 calories!