Cranberry Raspberry Vinegar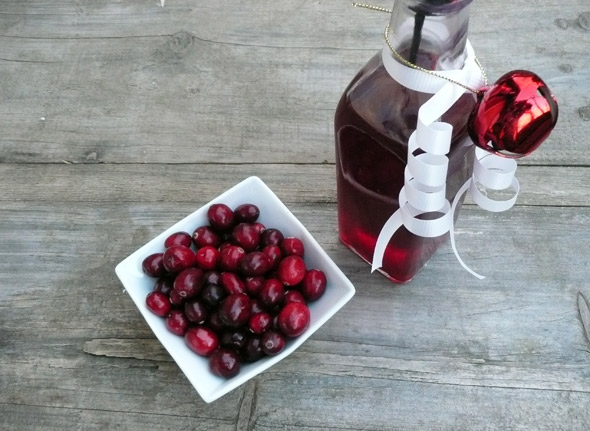 This is almost not even a recipe it's so simple, but it makes such a beautiful color and flavor of vinegar that you would probably have to pay ginormous amounts of money for it … if you could even ever find such a beautiful vinegar at a store.
Making it is so so so much simpler and so much more impressive. You can use this same method to make almost any fruit or herb-flavored vinegar that you want.
Take some fresh cranberries. Cut them in half. Put them in a quart jar. Add some fresh or frozen raspberries (whatever you have). I used more cranberries and just a few raspberries, but if you want more raspberry flavor, use more raspberries. Fill the jar most of the way (like 90% full) with the berries.
Pour in plain white vinegar so that it completely covers the fruit. Let sit in a dark place for a week or so, shaking gently every couple days to mix up the flavors.
After the resting period, strain the fruit out by pouring into a cheesecloth covered strainer over a bowl and squeezing all the juices out of the fruit.
If you are giving it as a gift, package it up in a pretty bottle and add a ribbon. Or make a fantastic vinaigrette salad dressing. Gourmet cranberry raspberry salad dressing makes a great gift too. There are recipes for the dressing in these posts: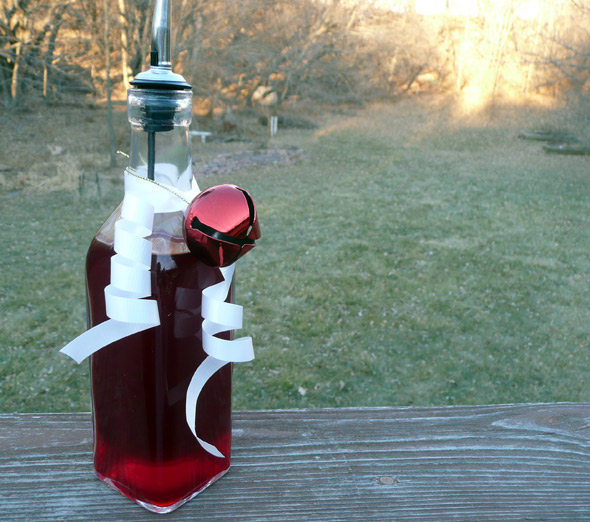 This recipe was shared at Midnight Maniac Meatless Mondays, Tuesday Talent Show, and Totally Tasty Tuesdays.