How to make a WINEapple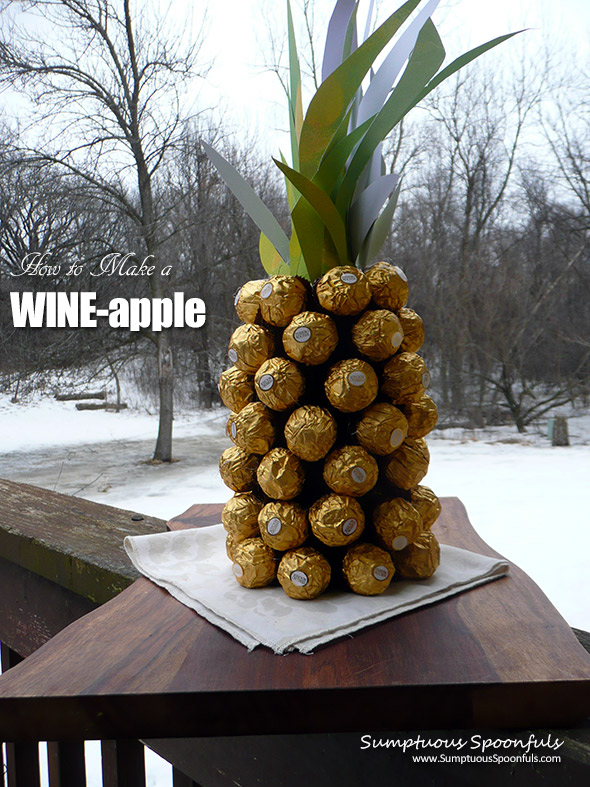 What is a WINEapple? It's a pineapple made out of chocolate truffles and wine  … a gift from my kids for my birthday this year. I don't know which of them thought of the idea but they were super excited to make this for me, a combination of two of my very favorite things.
They were originally going to go over to their dad's house to make this, but that sort of fell through, so they ended up making it at home, which was kind of fun because I got to join in the process and take some pictures along the way.
Which means I get to share my birthday present with all of you. Isn't that even better?
First, you'll need to gather some Ferrero Rocher chocolates–the kind that are wrapped in gold. You'll need two large boxes and one smaller box.
And a bottle of wine.
A hot glue gun and glue sticks.
Some newspaper and an old (clean) sock (a long one) — or something else to wrap the bottle in.
And a bit of packaging tape (or duck tape).
Oh and some green cardstock.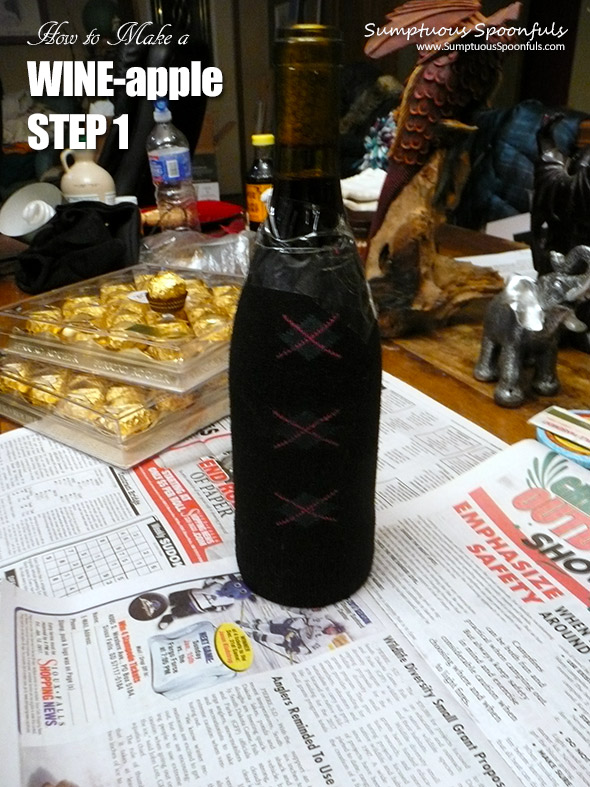 Cover the bottle of wine with the sock, cutting off the foot end. Tape the top of the bottle.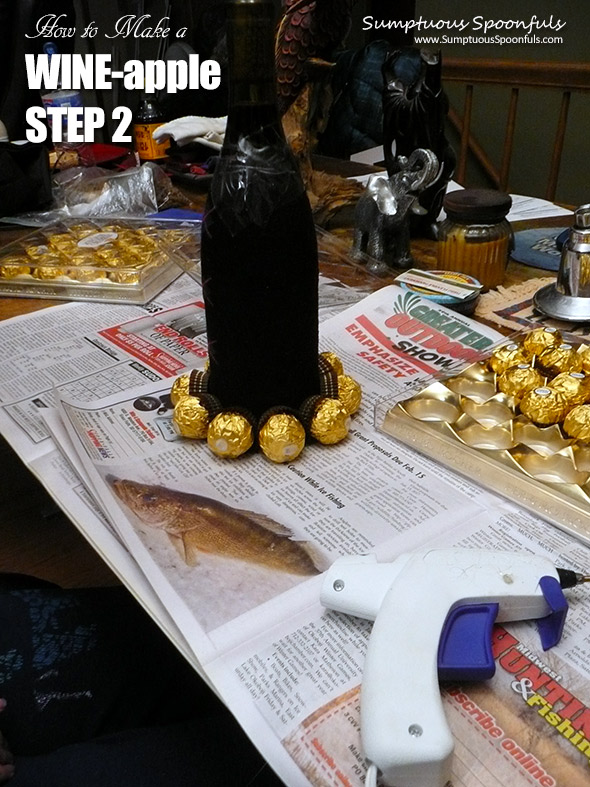 Heat up the hot glue gun and start gluing the truffles around the bottle. (Yes, include the little papers underneath the truffles.)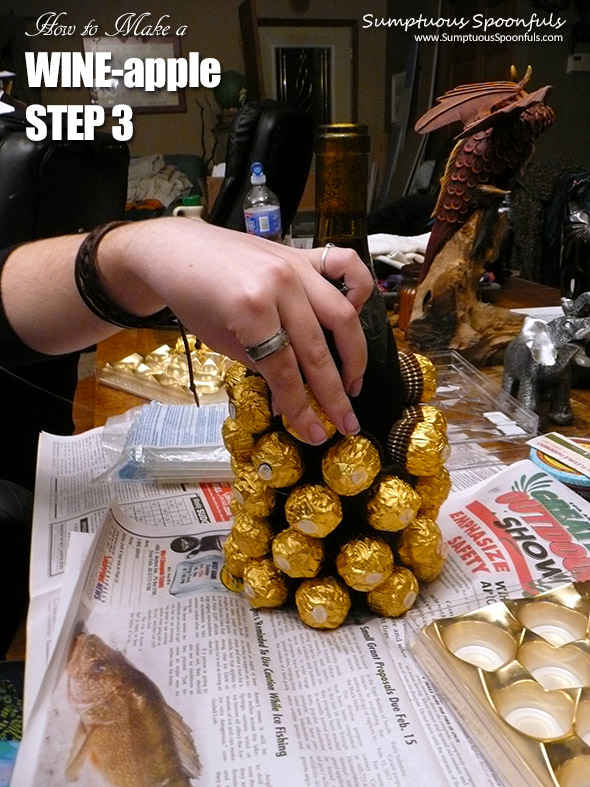 Alternate the truffles in the next row and continue gluing truffles all the way up the bottle, almost to the top. (That's my daughter, doing the glue work.)
When you get to the skinny part of the bottle, cut out cardstock "leaves" (like a pineapple's leaves) and glue that on to make the leaves of the chocolate pineapple.
Some of the truffles might want to fall off the Wineapple. Use the hot glue gun to glue them back to their paper.
Then comes the fun part — eating (and drinking) the WINEapple! You can pull the truffles off one by one, then drink the wine. I've been working on my wineapple all month long and I still have more truffles to eat. Mmmm ….
My kids are so awesome! (and they know me so well)

This post was shared at Gluten Free Friday, What to Do Weekends, Weekend Potluck, Sunday Fitness & Food, Happiness is Homemade and Pretty Pintastic Party.