Light & Luscious Mocha Nutella Mousse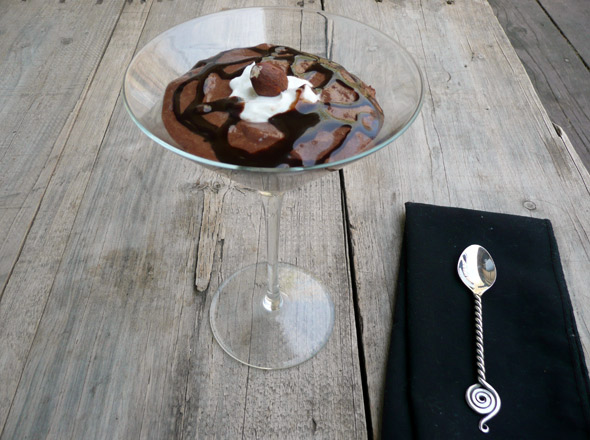 It's National Chocolate Mousse Day today, so of course I had to make some chocolate mousse!
I lightened it up by using nonfat Greek yogurt and an egg white in place of the heavy cream, but it still tastes deliciously decadent, with deep dark undertones of Kahlua and hazelnut.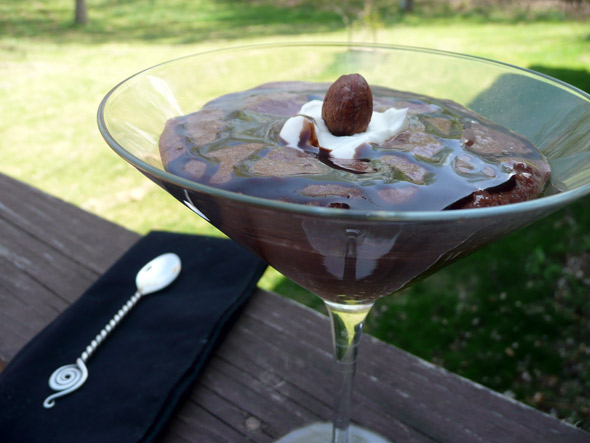 Light & Luscious Mocha Nutella Mousse
Makes 2 servings
2 Tablespoons Kahlua
2 teaspoons good quality dark cocoa powder
1/4 cup Nutella
1/2 cup plain nonfat Greek yogurt
1 teaspoon vanilla
1 egg white
1/8 teaspoon cream of tartar
Directions:
In a medium bowl, stir together the Kahlua, cocoa powder, Nutella, yogurt and vanilla until it's smooth.
In a separate small bowl, beat the egg white at medium or high till soft peaks form, then sprinkle the cream of tartar on while still beating until the peaks are firm. Gently fold the beaten egg white into the chocolate mixture.
Cover and place in the fridge for a couple hours until it's firmed up to the desired consistency.
I garnished it with a little dollop of plain Greek yogurt, a drizzle of chocolate syrup and a hazelnut.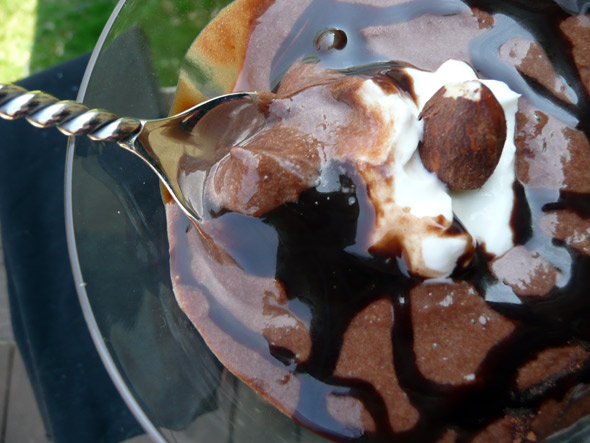 I thought I ought to include the nutrition information … this is from Calorie Count on About.com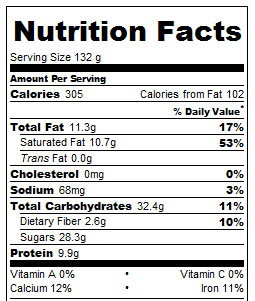 This recipe was shared at Trick or Treat Tuesdays, Cast Party Wednesdays, Full Plate Thursdays, Tastetastic Thursdays, Nutella Lovers Linky and Fit & Fabulous Fridays.