Mango Peach Crisp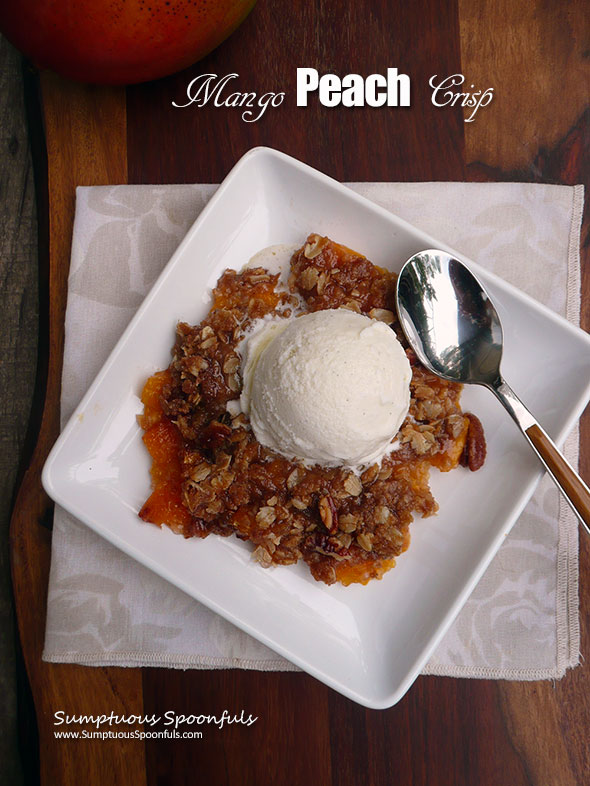 I'm guest posting for my friend Shea over at Dixie Chik Cooks today! I'm super excited … Have you visited her blog? She has so many amazing recipes … and her burgers are totally epic. That girl knows how to take it over the top to crazy good!
Let's talk about this recipe for a moment … my daughter and I have been on a huge mango trip this summer … every time I went to the store, there were more beautiful mangoes, staring up at me, begging me to take them home.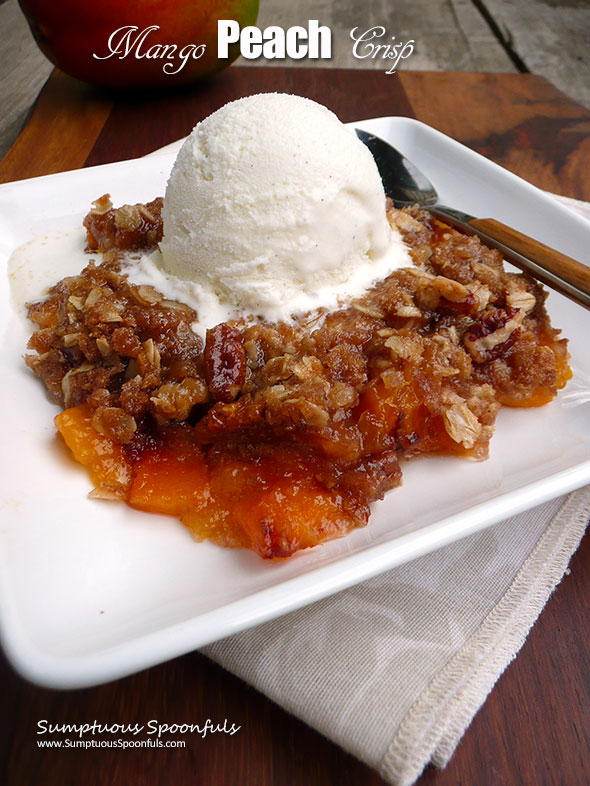 How could I resist? And then the peaches started chiming in. And even though I have a house overflowing with food, I brought the peaches home too. I feel like the crazy cat lady of food sometimes …
So then I needed to figure out what to DO with all of these lovely fruits. I talked it over with my daughter and we decided a mango peach crisp would be good. And so I made it. And it was good. My daughter and I both loved it, and ate it on many occasions. The two of us managed to polish off the whole pan full of crisp.
So that's the story of how this lovely Mango Peach Crisp came to be … Head over to Dixie Chik Cooks for the recipe … and enjoy! 🙂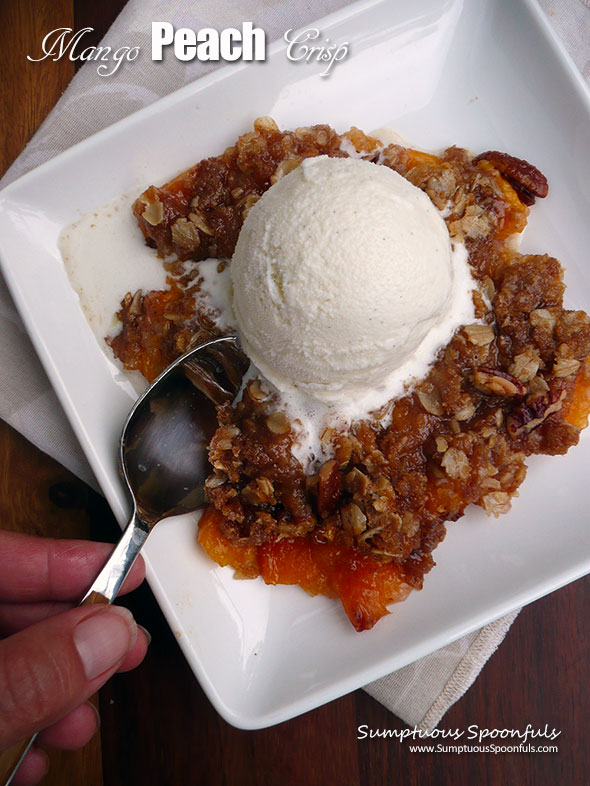 This recipe was shared at Foodie Friends Friday, Weekend Potluck, What's for Dinner Sunday and Marathons & Motivations.