Mexican Fiesta Red Beans & Rice
Hey, I'm guest posting over at Platter Talk today …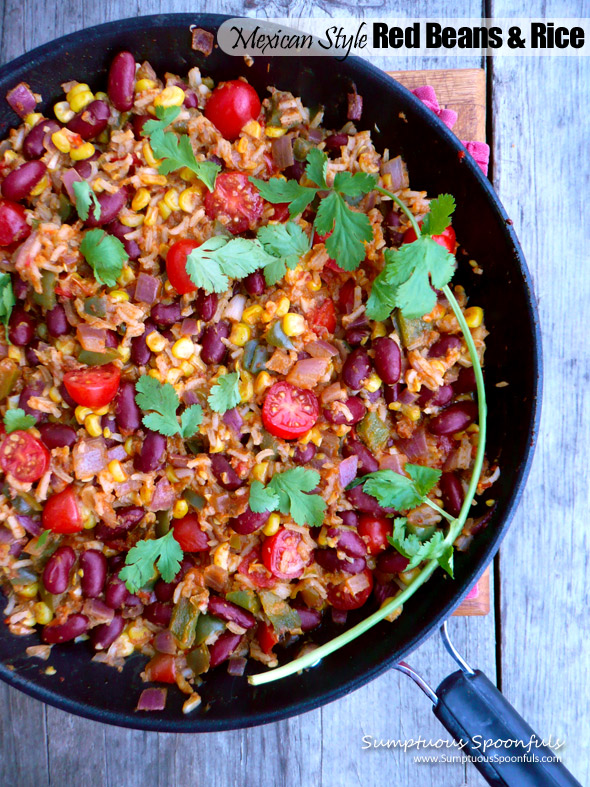 Dan's letting me tend the kitchen, so I cooked up some Red Beans & Rice with a Mexican Twist.
I love mixing up cuisines and making something new out of an old tradition. I used a spicy chorizo in place of the Andouille, red beans (of course) with rice and bell peppers, corn. onion, tomato, red onion and cilantro. Pop over to Platter Talk for the recipe …
Tell Dan and the crowd hi from me!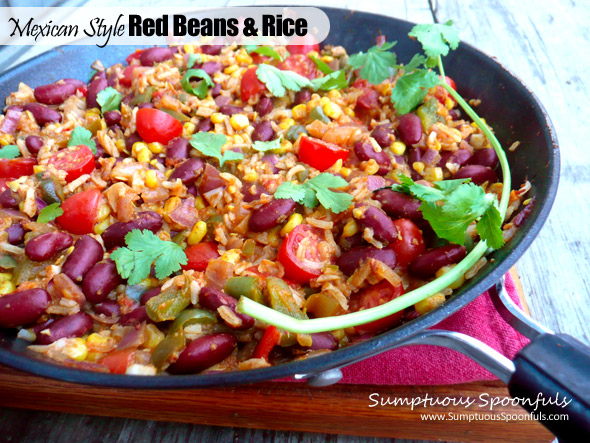 This recipe was shared at Kitchen Dreaming Friday Social, Gluten Free Friday, Sunday Dinner Party, Weekend Potluck, Munching Monday, Manic Monday, Recipe Sharing Monday and Buttercream Bakehouse Rainbow Party.