Ooh! Organic Chocolates from GreenCuisineList.com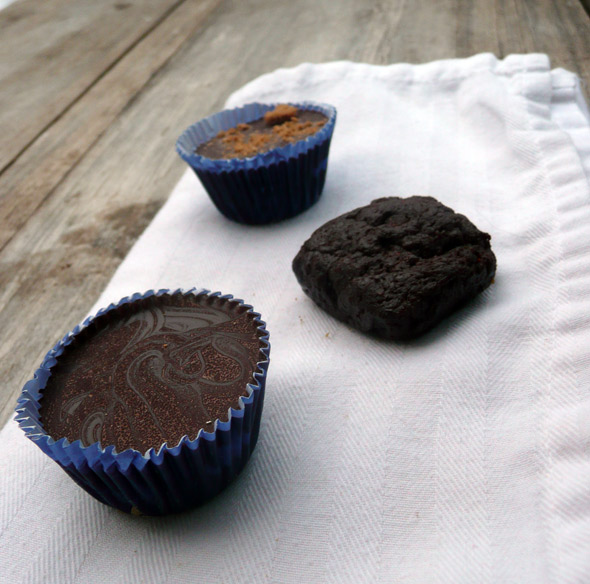 I know I have mentioned how blessed I feel to have so many wonderful foodie friends. Nisreen from GreenCuisineList.com and Sweet Box Treats is one of them.  I love Nisreen because not only is she a talented cook and wonderful friend, she is a woman of character … she works hard to inform people about the importance of encouraging, promoting, and eating healthy and organic and taking care of our earth. When Nisreen asked me if I would be willing to do a review of her organic chocolates, I jumped at the chance. Everything (and I mean everything!) I have seen from Nisreen looks absolutely mouthwatering. Just visit her facebook page and check out her photos and you will see what I mean.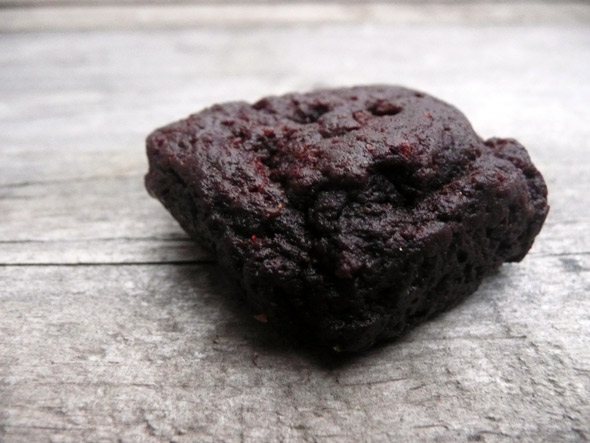 Cocoa and Brown Butter Brownies with Cinnamon and Cayenne
I thought I would be taken with the chocolates, but these brownies totally stole my heart.
Made from all-organic ingredients: butter, fair trade cocoa powder, vanilla, eggs, sugar, flour, Himalayan crystal salt, cinnamon and cayenne pepper, they have a moist, soft texture with a tiny crunch and a taste that is truly out of this world. There is just a hint of cayenne, enough to make you wonder "what is that interesting flavor?" The creamy, dreamy dark chocolate, with the browned butter shining through and the spices perfectly balancing out the taste … I am definitely in love with these brownies. I savored every last tiny crumb of these delicious little nuggets.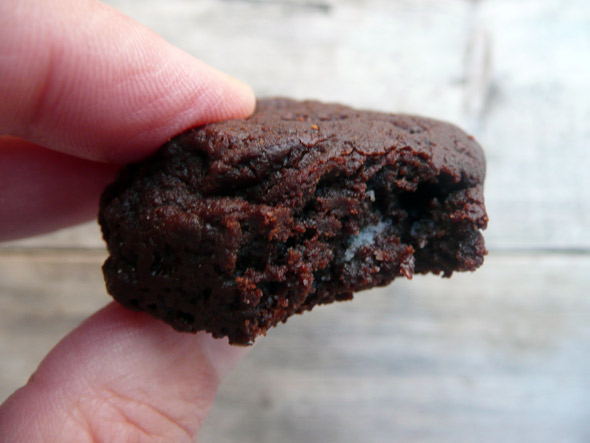 Ginger Snap Cookie Chocolate Cup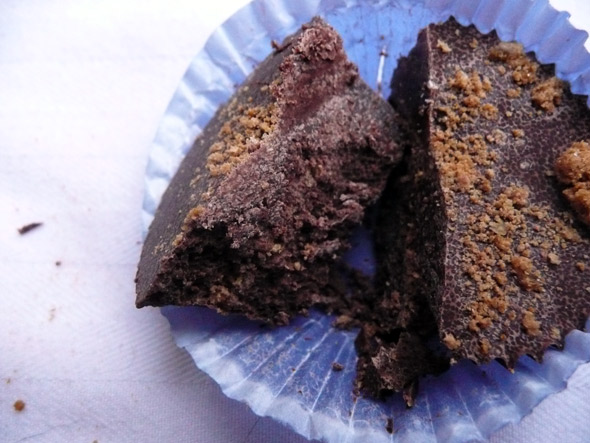 Nisreen also sent me a sample of her Ginger Snap Cookie Chocolate Cups that have a fun sprinkle of ginger snaps on top and mixed throughout. You can taste the quality of the chocolate she uses in these chocolates, with a fun crunch of ginger snaps. Mmmm.
Peanut Butter and Blackberry Jelly cup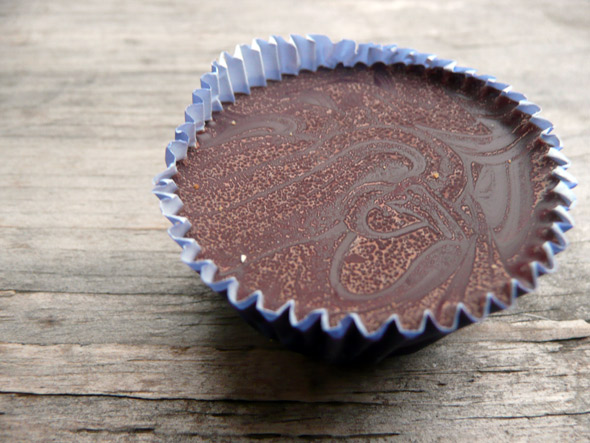 These organic chocolates have a beautiful swirl on top that made me wonder just what I would find inside. When you bite into them, you discover a lovely little pocket of peanut butter and blackberry jelly. I think I may have waited too long to eat them, because the peanut butter seemed a little dry, but I still thoroughly enjoyed  the amazing chocolate with the hint of PB&J flavor in these lovely creations.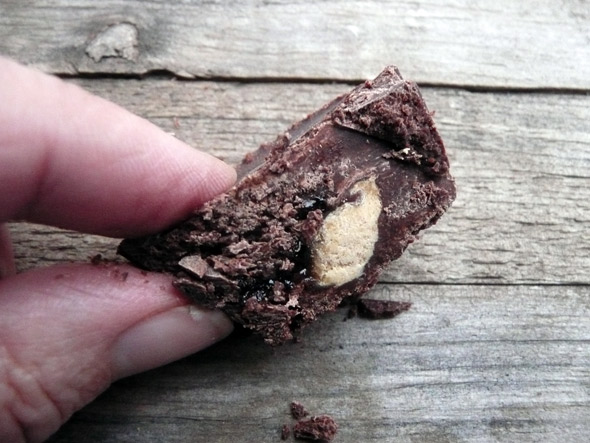 Nisreen is also offering Dark Chocolate Pomegranate Cups for Valentine's Day and I hear she makes some killer Baklava too. I noticed you can order the brownies and baklava from Nisreen's SweetBoxTreats Etsy store … or contact Nisreen on her GreenCuisineList facebook page. You won't be disappointed.
At the very least, you should pop by and "like" her page on facebook. The recipes she shares are just as fabulous as her chocolates!