Pesto Salmon Pizza with Capers & Feta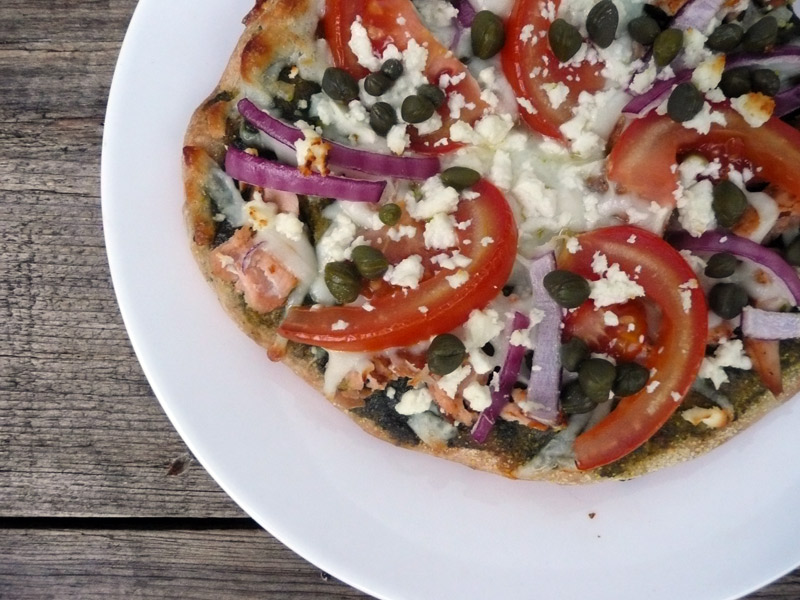 I'm guest blogging over at Nutri-Savvy today! Lauren challenged me to create a recipe with a set of unusual ingredients for her Mix it Up Mondays. The list included salmon, capers, tomatoes, kale, and feta … that sounded to me like it would make a perfect pizza!
And it did.
Pop over to Nutri-Savvy for the recipe.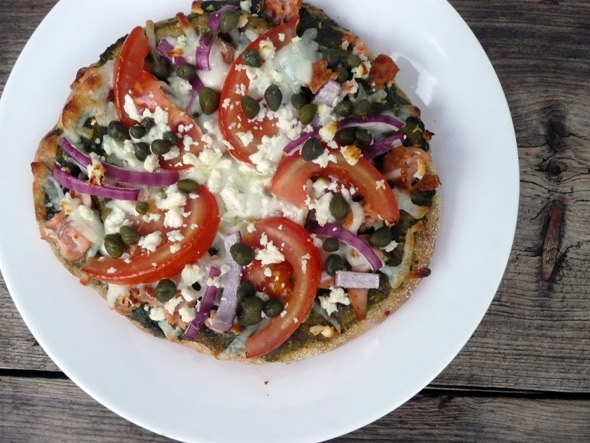 This recipe was shared at Mealtime Mondays.