Raspberry Salmon Havarti Toast with Wild Greens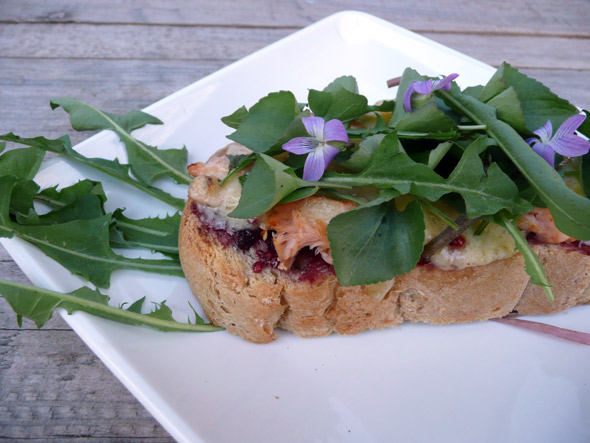 Do you recognize those "wild" greens?
Today is National Weed Appreciation Day and you know what? I really appreciate my weeds. Oh some of them are a pain, literally, like the thistles and the cockleburrs that I just can't seem to get under control, but the dandelions and wild violets that sprout up all over my yard and in the cracks of my sidewalk are just lovely! I totally love the thought of picking food from my yard. I mean, what's better than free food?
Here's one of the wild violet plants that sprung up in the crack of my sidewalk. How lovely is that?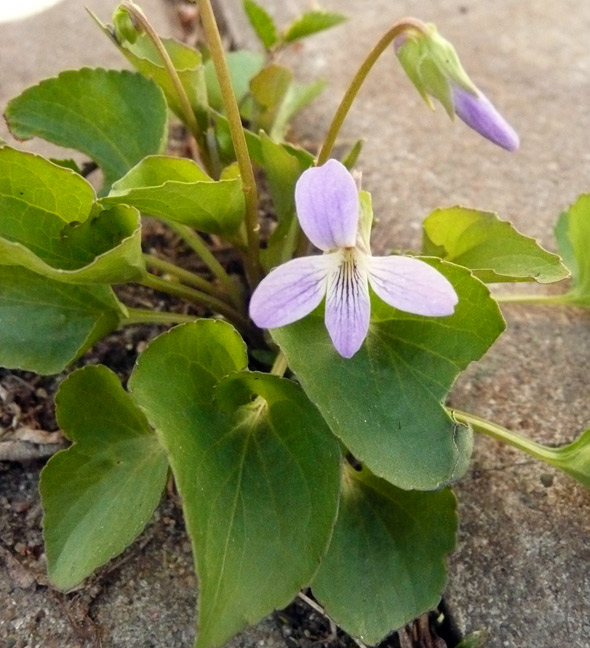 So today I thought I would honor the beautiful weeds that grace my life by making a gourmet toast with them. I don't use any herbicides or pesticides on my lawn so it's relatively safe for me to eat them. Please don't try this if you use any chemical weed control in your yard.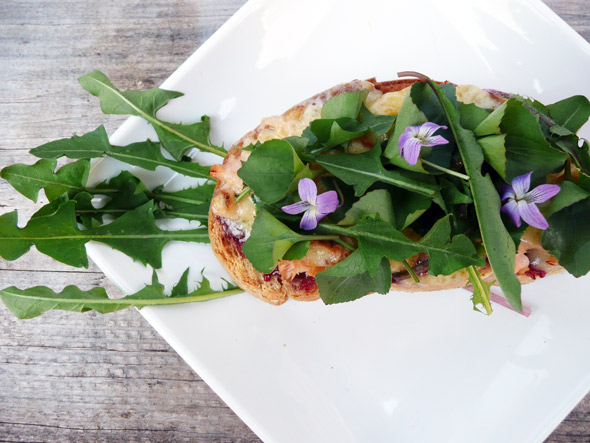 Raspberry Salmon Havarti Toast with Wild Greens
This could be served as an appetizer, a snack, a nice lunch, or even a light dinner!
French bread
Raspberry jam
Cooked salmon (I had some leftover salmon we did on the grill the other night)
Havarti cheese, sliced
Dandelion and/or wild violet greens and some wild violets if you are lucky enough to have some about that are chemical free and clean
Directions:
Lightly toast the french bread, then spread with a thin layer of raspberry jam.
Add flakes of salmon on top of the jam, then arrange slices of Havarti cheese to cover the salmon.
Bake at 400 or broil the toast for a few minutes until the cheese is nice and melted and bubbly.
Top with wild greens and violets and enjoy!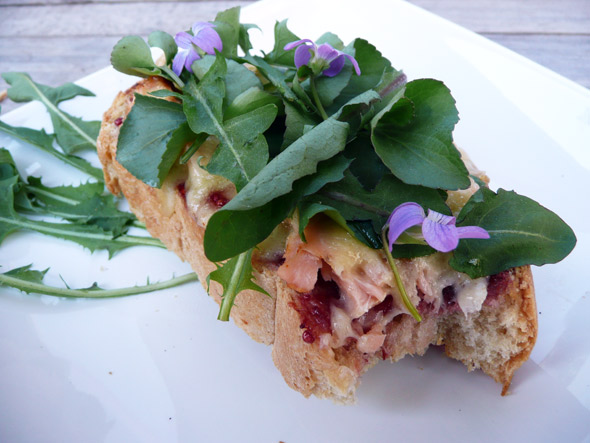 This recipe was shared at Tastetastic Thursday, Full Plate Thursday, Katherine Martinelli's Salmon Link Party and Fit & Fabulous Friday.