Taco Salad Inspirations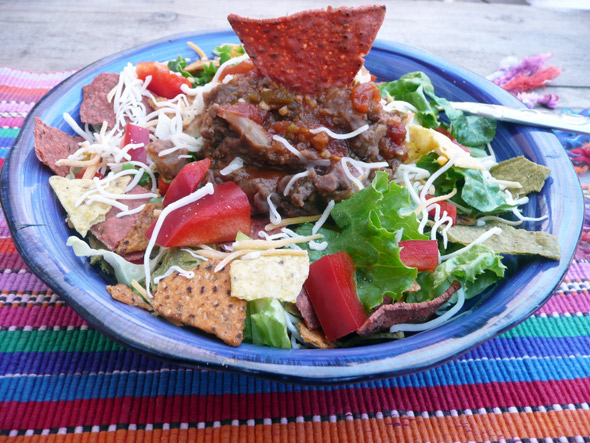 Taco salads are one of my very favorite quick meals. I make them a LOT. I have photographed a few of them, meaning to share them with you, but never did … well today I'm going to show you a few of my taco salad meanderings. There have been many more, and there are still more brewing in my mind …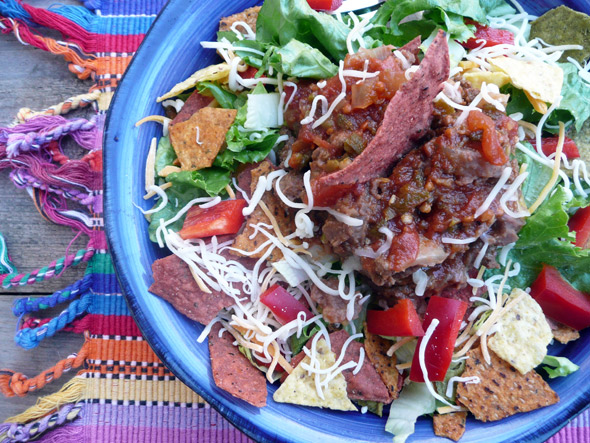 All you need to make a scrumptious taco salad are a few of these things:
Lettuce: plain green leaf lettuce, iceberg or romaine, or a mix of greens.
Taco meat (or shredded chicken or pork or skip the meat and have a vegetarian taco salad!) … I usually use ground venison flavored up with taco seasoning mix because it's easy, fast, and so gooood. Meat should be hot when adding to the salad.
Beans: in my world, beans are a MUST on a taco salad. Refried beans, black beans, or pinto beans (whole). Make sure they are hot when you put them on your salad.
Cheese: shredded Mexican blend, cheddar, goat cheese crumbles
Salsa! Oh you must have salsa or at least pico de gallo on a taco salad
Vegies: Chopped bell peppers, onions, corn, or other vegies
Chips: baked or fried. Store-bought or homemade. But you need tortilla chips of some kind for that crunch factor!
Cilantro: optional, but I do so love cilantro and it adds a little extra magic to a taco salad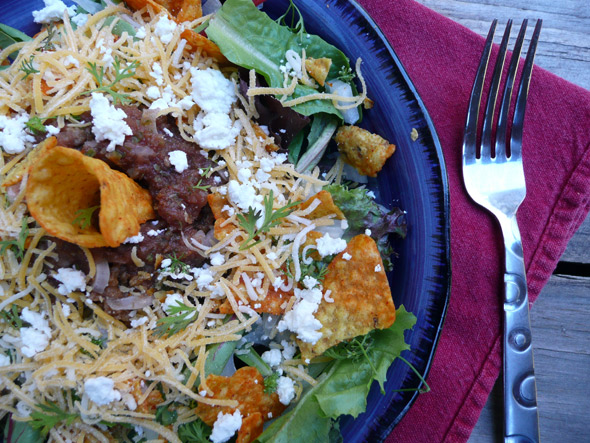 This one is a vegetarian version with a mound of refried beans and salsa in the middle, cilantro, goat cheese, shredded cheddar, red onions, and some Doritos my daughter didn't finish. (I do try to avoid Doritos because I don't like the extra preservatives, artificial color and other not-good-for-you things they put in them, but they ARE quite good on taco salads. I need to find a way to make my own nacho cheese doritos …)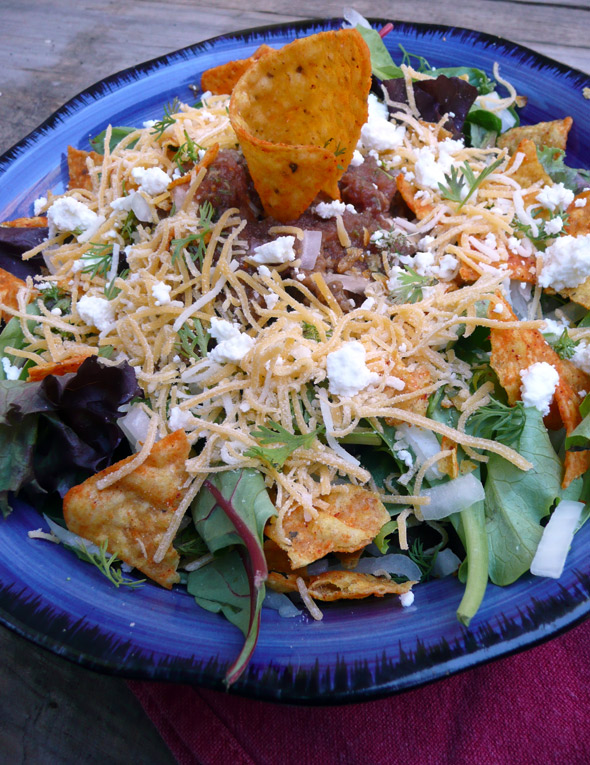 On those days when I can't decide between a taco salad and nachos, I make a "nacho" salad … melt some cheese on the tortilla chips (with onions and chopped jalapenos, if you like), then arrange the chips around the bowl, like this: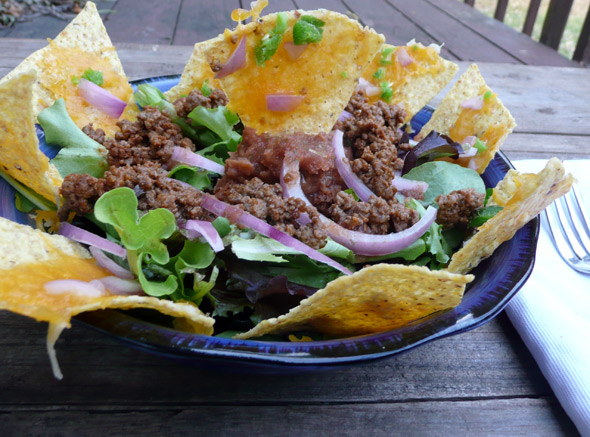 This nacho salad has a mound of hot refried beans in the middle, a drizzle of salsa, a sprinkle of taco meat and red onions, surrounded with melty nachos.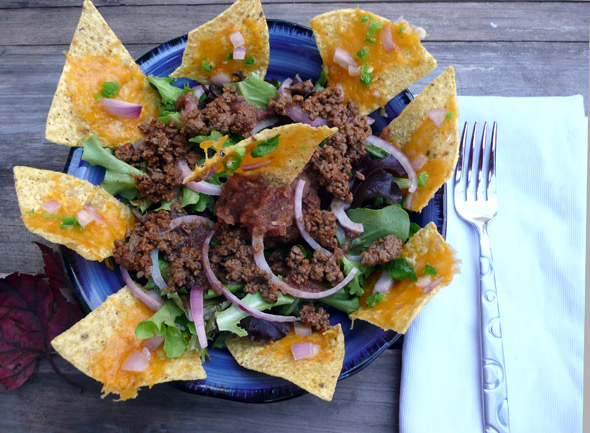 This recipe was shared at It's a Keeper Thursdays, Fit and Fabulous Fridays, Katherine Martinelli's Cinco de Mayo Fiesta, Katherine Martinelli's Taco Bloghop and Weekend Potluck.