Grow Green Onions … from your Groceries!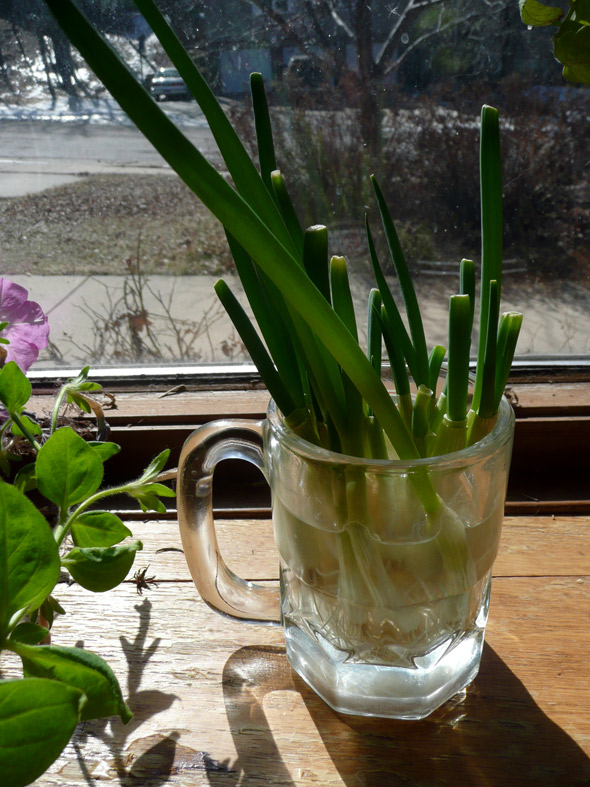 This is a little different from my normal recipe posts, but I HAVE to share this with you. This is so ridiculously simple, I don't know why we haven't been doing it all along, except maybe we never thought to … you know how when you buy green onions at the store, the bottom part has roots on it? Well, those roots, if you place them in water and put them in a sunny window … they grow!
Well, duh! Why didn't we think of that? Why have we been throwing away green onion roots all this time? I showed it to my mother and she said "well, of course!"
All you do is cut off the white part of the onion. Use the green part for cooking.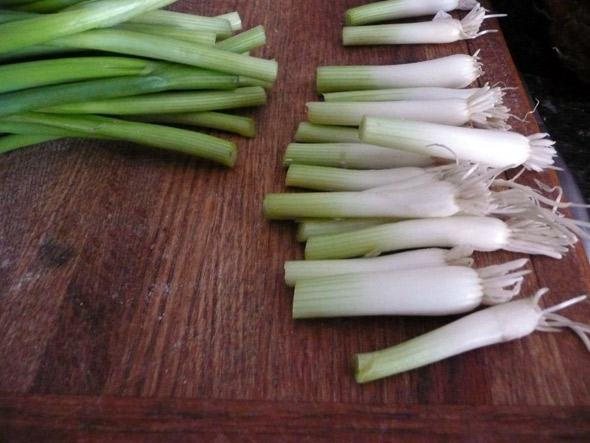 Put them in a cup of water: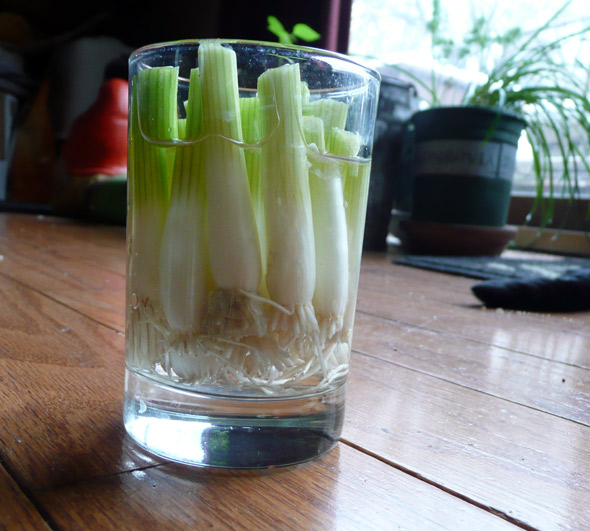 And set them in a sunny window. In a week or two, they will look like this! You probably have to move them into a larger glass as they grow.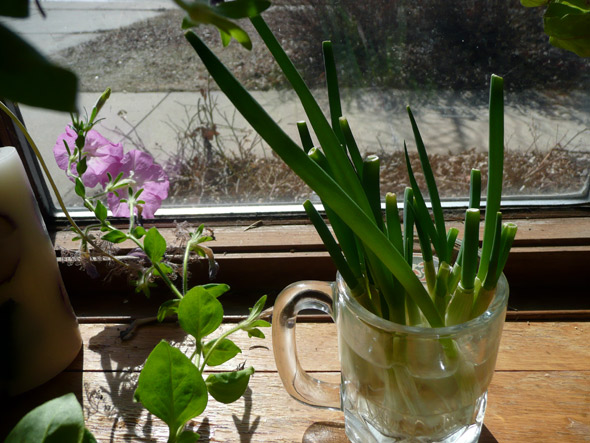 Change out the water every once in a while. Whenever you need a green onion, just pull it from the glass, chop off the top, and put the roots back into the glass.
Update: After a couple months growing in water, they looked like they needed planting. They were getting a little "gooey" on the sides. So I planted them in a pot and they are still growing 6 months after I initially wrote this post. Every time I need a green onion, I just chop off the tops of one or two of them, and they grow right back! I never buy green onions anymore.
This post was shared at Tuesday Talent Shows, Frugal Days, Sustainable Ways and These Chicks Cooked Whole Foods Recipe Swap.