Hummus Havarti Harvest Pizza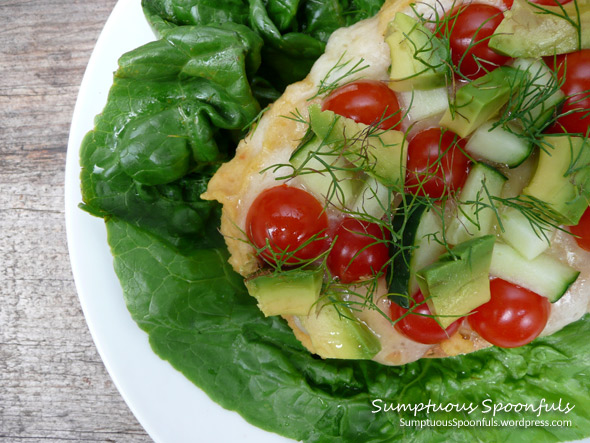 I woke up early this morning. There is a chill in the air. It is cool enough to open the windows and to sit on the patio and have a cup of tea. The fresh air smells so wonderful after the stale air conditioned air I've been breathing all summer.
There are tomatoes on my little potted tomato plants! Not a lot of them, but enough to give me a little of that wonderful juicy fresh garden tomato taste that you just can't get from a store. I feel grateful for these beautiful little plants and the pollinators who visited my porch to help create this plump red fruit. I love the soft fuzziness of the vines and the lively fresh tomato scent on my fingers after I touch them.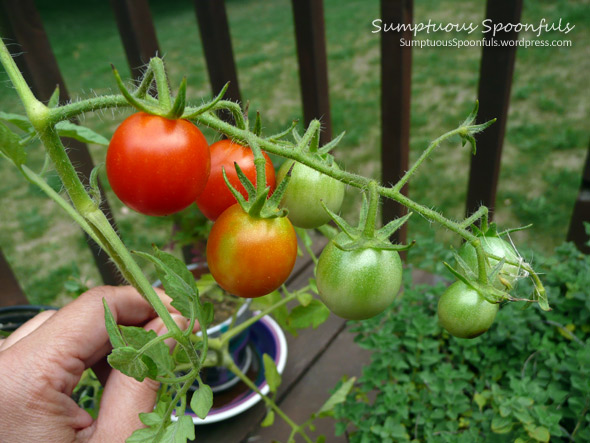 It's Friday. We will be seeing my parents tomorrow. I feel happy and content.
I made this pizza for lunch the other day. It is such a good pizza to make this time of year when the harvest starts coming in. If I have just a few cherry tomatoes, then I like to use them on pizza to really highlight their pretty color and juicy flavor.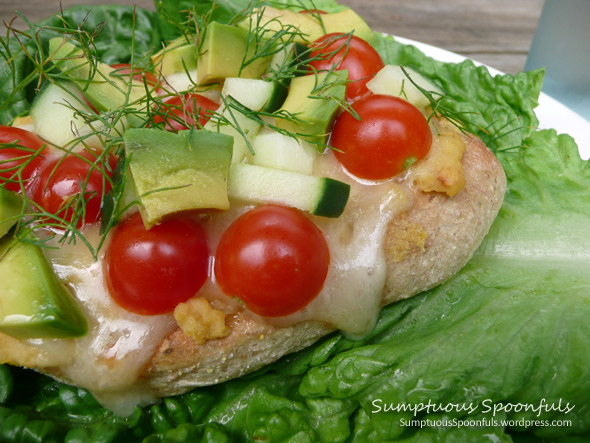 Hummus Havarti Harvest Pizza
The smoked Havarti cheese was a gift from Dofino cheese. It is a creamy, soft, smoky cheese that goes so wonderfully on so many things. I'm not giving amounts here because I was making a little individual-sized pizza, but you can easily scale it up to make a full-size pizza for your family.
Pizza crust (I used my Zucchini Asiago Whole Wheat Flatbread)
Hummus
Smoked Havarti cheese, shredded
Fresh cherry tomatoes, halved
Chopped cucumber
Avocado, pitted, peeled, chopped
Fresh dill, snipped (or a sprinkle of dried dill would do in a pinch)
Heat the flatbread briefly in the oven at 425, then spread with a thick layer of hummus. Top with the shredded Havarti cheese and the halved cherry tomatoes and then pop it the oven to bake until the cheese is melted and bubbly. Add a tumble of fresh cucumber and  avocado, then sprinkle with dill and enjoy!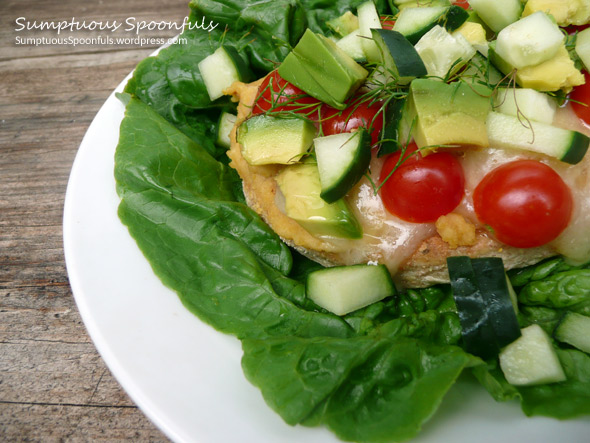 This recipe was shared at Katherine Martinelli's Tomato Bloghop, Foodie Friends Friday, Fit & Fabulous Fridays, Scrumptious Sunday and Weekend Potluck.