Not My Grandmother's Watermelon Pickles
I have very fond memories of my grandmother's food and garden. As a child, it was always fun to go out to Gram's  farm in the summer and wander in her huge garden. She had rows and rows of gladiolas and a variety of berries and vegetables. Her house was full of sunshine, quilts, afghans and butterflies. She always had apples pies in the freezer. The homemade bread she made was sooo good — and there was always this amazing thick sweet brilliant red raspberry jam to put on them.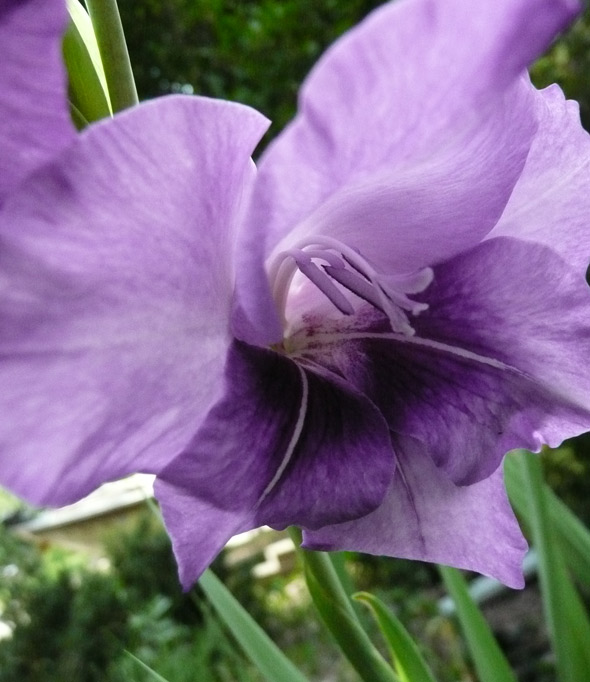 The other thing I remember was her watermelon pickles. Whenever we had watermelon, she always told us not to eat all the pink part off.  That was for the pickles. There were always pickles at every family get together I can ever remember … in little segmented glass dishes with olives on one side and pickles on the other. I really am not a pickle person; I don't in general even like pickles very much. Except my grandmother's watermelon pickles. Those I cherished. Anticipated. Reveled in.
The other day my daughter and I polished off half a watermelon between the two of us. I looked at the pile of watermelon rind (surprisingly thick–you don't see rind that thick hardly ever anymore!) and decided I just had to make pickles.
Several years ago I asked my gramma for her watermelon pickle recipe. She said she didn't remember … but a friend of mine had shared her recipe … but then I wanted to put my own twist on them … hmmm. How about watermelon jalapeno pickles? That spicy sweet taste in a pickle? Oh yeah!
They didn't turn out as spicy as I really wanted. I think my jalapenos must be mild. One jalapeno should put these pickles on fire. Maybe next time I'll add some other peppers? But still they have a tiny little kick to them. I didn't follow my friend's recipe exactly … cut down the sugar (as I always do), and made a smaller batch.
Watermelon Jalapeno Pickles
Ingredients:
4 c. watermelon rind (about 1/2 of a watermelon)
1/2 c. pickling salt
1 quart water
2 c. sugar
1 c. vinegar
1 t. cinnamon extract
10 whole cloves
1-3  jalapenos, sliced
a shake of nutmeg
a sprinkle of ginger
Directions:
This is best done with thick-rind watermelon, which you don't find that often anymore. The one we had just happened to have thicker rind than usual.  Trim off  the dark green skin with a peeler, and cut into 1" cubes.
Soak the rind about 2 hours or overnight in salt water to cover. I used 1/2 c. pickling salt  in 1 quart water.
Drain off the salt water and cover the rinds in water in a saucepan. Bring to a boil and cook until tender, but not soft (about 10 min). Drain and set aside.
Bring the sugar, vinegar, and spices to a boil. Add the jalapeno slices. Pour the syrup and japs over watermelon rind, cover, and let sit overnight.
In the morning, heat the pickles to boiling and seal at once in hot, sterilized jars.
Actually, I skipped the 2nd part of step 5 and just put them in a quart jar in the fridge. They nicely filled one widemouth jar.