Peanut Butter & Chocolate Pie for Jennie, Mikey … and all of us
" … hug them like there's no tomorrow because today is the only guarantee we can count on."
~ Jennie ~ food blogger, In Jennie's Kitchen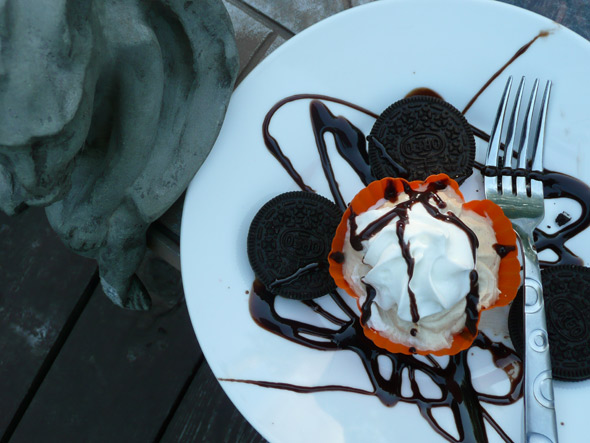 I don't know Jennie. I don't know Mikey. But I do know what it's like to love, and I know what it feels like to lose someone you love.
Jennie lost her husband Mikey to a heart attack. It was sudden, unexpected. She wrote a beautiful post about it, one that touched so many hearts across the internet. She asked us all to "make a peanut butter pie this Friday and share it with someone you love. "
It's amazing to see the peanut butter pies appearing on the internet today. Several of my foodie facebook friends are making peanut butter pies today. Saveur is collecting photos and links. CNN reported on it. Recipe Roundup created a Linkup.
I have a very good friend who recently lost her husband to cancer. The night he died she posted on facebook: "my angel got his wings tonight".
I mourn for them … cry for them … but I think it serves as a reminder to all of us. To love freely and cherish every moment.
All I've got is my kids, my family and my friends. My husband left a couple years ago. I know I get absorbed in my work and distracted by my blog and my friends, and I sometimes forget to show my kids just how much they mean to me. But those two kids are absolutely the center of my universe.
My son loves peanut butter and oreo cookies. He is a gamer, a loner, a programmer, a thinker with a great sense of humor. He's a walking encyclopedia that can tell you facts you didn't know about just about anything. He is a skeptic who chooses his friends very carefully.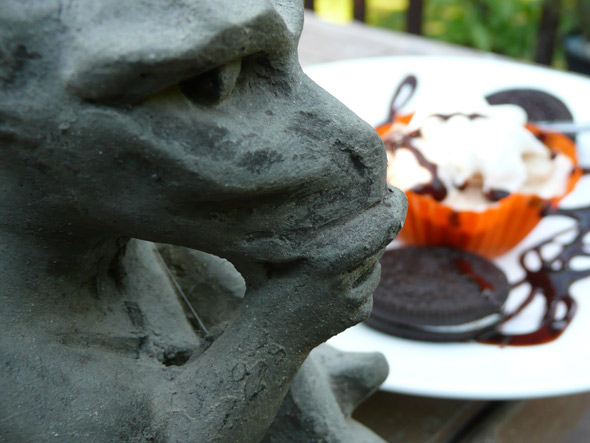 My daughter loves chocolate and strawberries. She is a beautiful artsy kind of person: a dancer, a singer, a percussionist who dances to her own beat and has a large circle of friends.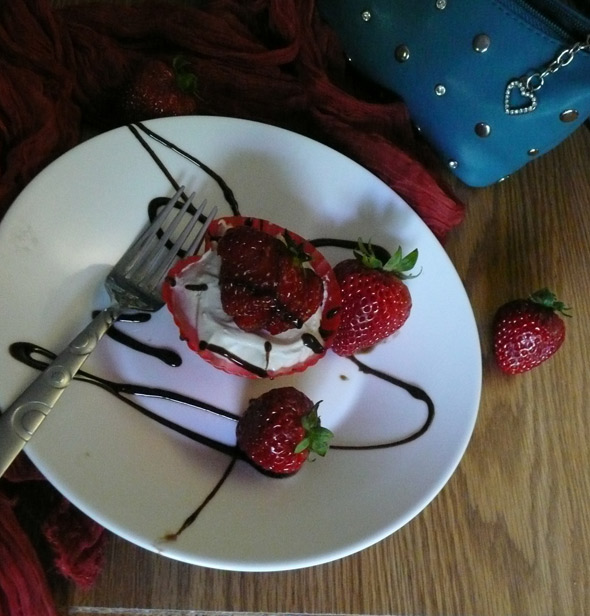 She carries "her technology" around in the little teal purse with the heart charm–her phone, her ipod, and her gum.
I made these pies for them… and for you, my friends.
My girl and I sat down and ate ours together already. I will have pie with my son later when he gets home.
No Bake Peanut Butter & Chocolate Pies
Ingredients:
12 Low-fat Oreo cookies
8 oz. Neufchatel cheese, warmed to room temp.
1/4 c. sugar
1 t. vanilla
about 1 T. chocolate syrup
1/4 c. creamy peanut butter
4 – 6 oz. light whipped topping
Strawberries or light whipped topping
Directions:
Line muffin cups with cup liners. (I used reusable ones–highly recommended!)  Drop an oreo cookie in the bottom of each one.
Mix the neufchatel cheese, sugar and vanilla until light and fluffy.
At this point I divided the mixture into two: one for each of my kiddos. To one bowl, I mixed in the the peanut butter. To the other, I mixed in some chocolate syrup.
Once the flavorings were well mixed, I added the whipped topping and not-so-carefully folded it all together.
Fill each muffin cup with the whipped creamy topping. Freeze in the freezer for at least 2 hours.
Cherish the taste with a loved one.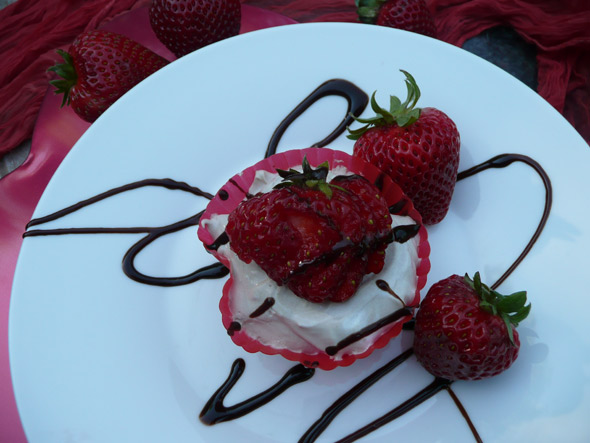 "When I was 5 years old, my mother always told me that happiness was the key to life. When I went to school, they asked me what I wanted to be when I grew up. I wrote down 'happy'. They told me I didn't understand the assignment, and I told them they didn't understand life." ~ John Lennon ~
Love to Jennie and Mikey from:
"Love should come first, it should be the beginning of, & the reason for everything."   ~ Gerald May ~