The Weekend Social
Hello my foodie friends! I am excited to be guest hosting The Weekend Social this week! Isn't that fun? Bear with me here … this is the first time I've co-hosted this linky and tables and styles on my blog are NOT cooperating tonight.
Welcome to #TheWeekendSocial – a Recipe, Craft and DIY link party!  EVERY link added is pinned to our Weekend Social Pinterest board which you can follow here.
As you know, the most viewed recipe earns a weekly spotlight so promote your links and get featured ACROSS FOUR BLOGS to Tens of THOUSANDS of potential new fans!
Also, you are not limited in the number of times you can win a Guest Hosting spot. Each time you win a Featured Spotlight with us, you will also have a chance to guest host #TheWeekendSocial. You are not required to host but it's yours if you so choose. It's completely up to you…
Interact with your fellow guests, drop by their blog and let them know that you noticed their recipe at our party!
Meet Our Co-Hosts:
Follow The Kitchen Chopper
Follow Culinary Flavors
Follow Culinary Flavors
Meet This Week's Guest Hosts:
We're excited to have not one but TWO guests co-hosting with us this week.
First off, Ann from Sumptuous Spoonfuls (hey, that's me!) won the feature this week for "Most Viewed Recipe" with my Sausage Zucchini Tomato Soup. It really is delicious. You're going to love this bowl of comfort.
Follow Sumptuous Spoonfuls
Rene from An Ordinary Housewife won a Featured spot this week for her Ghoulishly festive treats perfect for any Halloween party food fare. The White Chocolate Oreo Ghosts that got so much attention are featured below! Swing by and check all An Ordinary Housewife and all of her Social Media platforms linked below.
Follow An Ordinary Housewife
This Week's Features: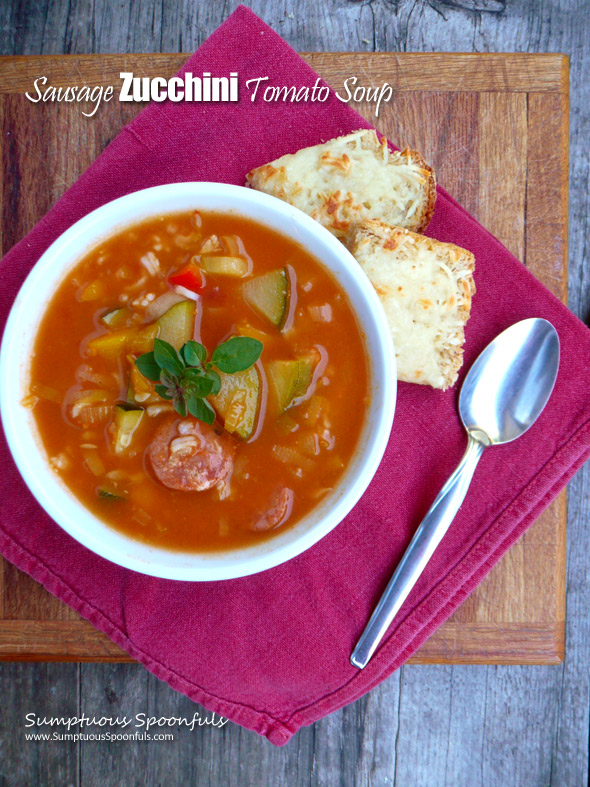 Sumptuous Spoonfuls (hey, that's me!) earned top views this week for this gorgeous Sausage Zucchini Tomato Soup. And just look at it, who wouldn't want to dive right into a rich, steaming, hot bowl of this soup?! Go pick up the recipe for this soup. You're going to love it!