Super Simple Spicy Thai Peanut Sauce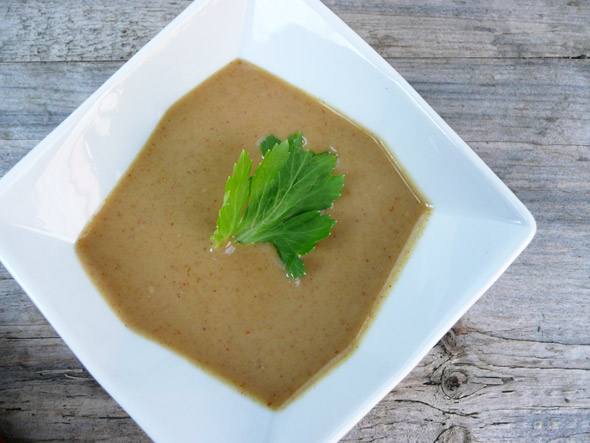 I went looking for an easy Thai Peanut Sauce recipe last night because I'm enthralled with Thai food and I wanted to make Thai Chicken Pizza, but I can never find all the ingredients that authentic Thai recipes seem to require. I couldn't believe my luck! If you can find fish sauce and Thai-style curry paste, you can make this.
I didn't follow her recipe very well though, I'm afraid. I just read her recipe, then made it up as I went. The sauce turned out so good, I was using my finger to wipe up every last drop from the bowl. And then I was dreaming of other things I could make with it last night. You do that too, right? Dream about food? Please tell me I'm not completely insane …
Super Simple Spicy Thai Peanut Sauce
Adapted from She Simmers
1/2 of a 15-oz. can of light coconut milk
1/4 cup natural peanut butter
1 Tablespoon fish sauce
2 Tablespoons red or green Thai-style curry paste (I had some green open, so I used green, but red would probably be better …)
2 Tablespoons brown sugar
1/2 teaspoon white vinegar
1/4 – 1/2 teaspoon cayenne or Sriracha (optional … I just wanted my sauce to have a little extra zing)
In a small saucepan, over medium-low heat, whisk all the ingredients together. Simmer for 3 – 5 minutes, stirring frequently to keep it from sticking on the bottom of the pan.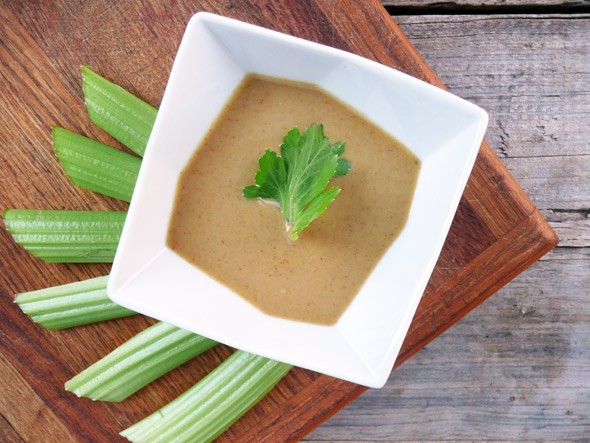 Use it as a dipping sauce for shrimp or other little bites, or as a funky pizza sauce for a thai-style pizza … or drizzle it over a sandwich or salad. I'm planning to do all of those things … I probably should have made a bigger batch.
This recipe was shared at Real Housewives Recipe Roundup, South Asian BlogHop, and Katherine Martinelli's Coconut Bloghop.
Ann at The Fountain Avenue Kitchen tried this recipe … go see her version too.