Homemade Pumpkin Pie Spice
(an almost wordless Wednesday post)
Today I am grateful for mornings. No matter how bad yesterday was, today is a new day and I get a fresh chance to start again.
Recipe and photography inspiration from Not Rachael Ray

Homemade Pumpkin Pie Spice
2 tablespoons ground cinnamon
1 teaspoon ground nutmeg
2 teaspoons ground ginger
1 teaspoon ground allspice
1 teaspoon ground cloves
1/8 – 1/4 teaspoon ground cardamom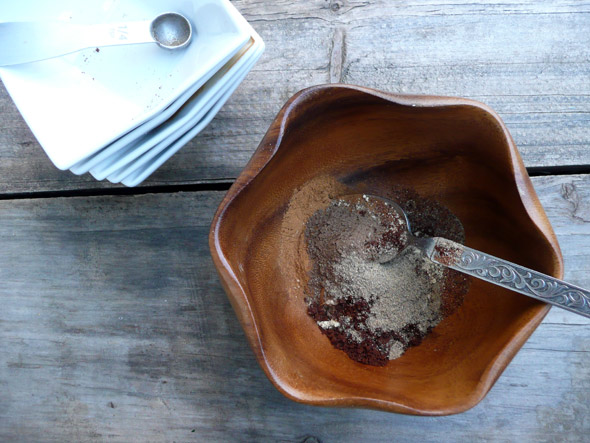 Mix spices together in a bowl. Store in an airtight container.