Red Robin Seasoning Copycat Recipe #2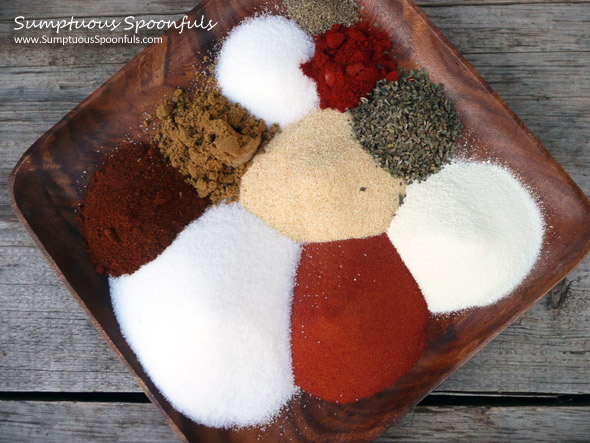 I fell in love with Red Robin seasoning when we lived in near proximity to a Red Robin restaurant. They have amazing burgers and chicken sandwiches, their fries are big and wonderfully crunchy on the outside, yet soft and potato-ey on the inside. They have a huge menu of alcoholic concoctions too, but the thing that makes Red Robin so absolutely wonderful I think has to be the seasoning mix. I used to buy it from Red Robin, back when we lived close to one. But now I'm nowhere near a Red Robin and I still want that wonderful taste.
So I have learned how to make my own Red Robin seasoning. I've been using this other recipe for years, and my dad is now hooked on it and some of my friends have the beginnings of a Red Robin Seasoning addiction too. However, it is becoming increasingly hard to find powdered tomato soup mix. They just don't carry it in the stores here anymore. I decided I had to come up with an alternate recipe for my favorite seasoning mix. My dad found some tomato powder, which is simply dehydrated tomatoes, ground into a fine, red powder, on Amazon and ordered a big thing of it for me. I had to add a couple other ingredients to round out the flavors that were coming from the soup mix, but I really like the taste of this recipe better.
I also like knowing exactly what's going into my food. When I was using tomato soup mix, there were some ingredients in the soup mix that I didn't recognize and definitely didn't trust. This recipe is MUCH better.
Red Robin Seasoning Copycat Recipe #2

Ingredients

5 Tablespoons nonfat powdered milk, ground into a fine powder
7 Tablespoons tomato powder (dried tomatoes, ground to a fine powder)
10 Tablespoons salt
3 Tablespoons chili powder
5 Tablespoons granulated garlic
2 Tablespoons dried basil
2 Tablespoons cumin
2 Tablespoons sugar
1 Tablespoon paprika
1 teaspoon freshly ground black pepper

Instructions

In a blender, blend up the nonfat powdered milk till it is a fine powder. I blended up a bunch of it, then measured out the 5 Tablespoons and saved the remaining for next time.
In a bowl, mix all the ingredients until well mixed.
Funnel the spices into a spice jar with a shaker on it. I re-use my Red Robin Seasoning shaker that I bought from Red Robin ages ago.

Notes

I use this seasoning in place of salt in just about every savory dish I make: on eggs, potatoes, vegetables, meats, fish, chicken, seafood.

http://www.sumptuousspoonfuls.com/red-robin-seasoning-copycat-recipe-2/

Copyright 2012 by Sumptuous Spoonfuls. Recipes are meant to be shared! Nothing makes me happier than to hear about someone who has tried one of my recipes. All I ask is that if you are going to share my recipe online, give me credit and a link. And if you want to use one of my photos, please ask first. You can contact me at http://www.SumptuousSpoonfuls.com/contact/
I love mixing spices together … it's like sand art, except tastier. 🙂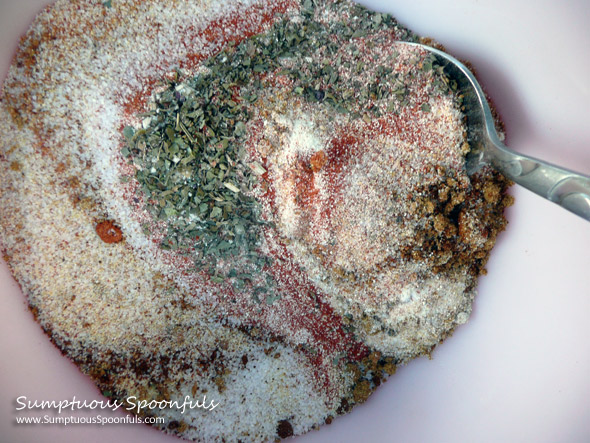 This recipe was shared at Cast Party Wednesday, Full Plate Thursday, Fantastic Thursday, Thursday's Treasures, Tasty Thursdays, Foodie Friday, Foodie Friends Friday Copycat Recipes, Farm Girl Blog Fest, Clever Chicks Blog Hop and Recipe Box.